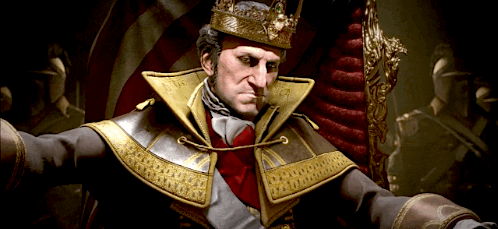 Gamers might spend plenty of time solving puzzles, exploring and questing and still have time left over to browse the web. But which websites on the internet are captivating gamers when they aren't playing the latest game or an old favourite?
Below you'll find the top 25 gaming websites that every gamer should know (and use) in between gaming sessions.

Steam has always been the leader in digital games and a great place to build up your gaming library with regular sales. Helping you stay connected with your fellow gaming friends, chase achievements and track your gaming hours you're unlikely to find a PC gamer without an account.
More recently Steam has expanded its offering to include better recommendations and user reviews which makes it much more than a place to purchase digital games. With really in depth reviews coming out of the community helping you to make better purchasing decisions Steam should be one of the websites that you regularly visit be it to make a purchase or participate in the community.
Starting as a service to get your hands on the classic games of yesteryear GOG continues to grow it's game collection with newer games and indie based titles. GOG prides itself on DRM free purchases, a single price regardless of your location and a 30 day money back guarantee which has helped it grow rapidly.
Taking a page from Steam, GOG has begun offering some crazy discounts on their game library with sales letting users pick up hundreds of games at only a few dollars each. You'll also find a great collection of free games listed on the GOG website making it perfect for gamers on a budget.
As far as large communities go there isn't one larger than the gaming subreddit which is over 5 million strong. It's a great place to discuss games, share memes or video based content and get it seen. You're guaranteed to have no shortage of new content thanks to the large influx of user submissions.
If you want more meaty content though you'll want to look towards the other popular gaming subreddits such as r/Games which encourages interesting discussions and r/gamernews which is focused towards news pieces.
If you want a creative outlet for your gaming themed writing be it reviews, interviews or culture pieces then GameSkinny is a relatively unknown gaming based website that allows users to publish gaming related content.
With no shortage of places to publish your content online GameSkinny aims to alleviate the problem of being seen. With the highest quality articles being pushed to the front page and editors to help you hone your own writing skills it's a great website for writers to get a leg up on a potential career or just an enjoyable hobby.
A regular struggle for any gamer is absorbing the vast amounts of gaming news that is written every single day. N4G helps cut down on this enormous task by allowing you to submit the best gaming news and vote submissions up for other gamers.
With options to browse news based on platforms, specific game and more it's easy to focus your attention on what you are interested in with very minimal fuss. You'll also find a good community atmosphere with plenty of discussion being generated from the news that gets submitted.
Finding new games that cater to your tastes is always a difficult task and that is where Games Finder comes into the equation. Unlike other recommendation websites that are out there Games Finder puts lists together through a combination of an editorial team and user voting to ensure highly accurate recommendations.
With a rapidly growing database and impressive following it's a website that continues to get better and better with age. With lists from Minecraft alternatives to games like The Sims all tastes are catered for with the 150+ curated lists.
Wibki's Gaming page is helping you discover awesome gaming websites. Whether you look for an online gaming website that you're not familiar with, want to check out the latest gaming news, find social services to hangout with other gamers, or even look for the right services to help you program a game – Wibki has it all.
Wibki is also great for sharing gaming websites with others, and discovering great gaming sites that they are using. Once you create a Wibki account, you can save all your favorite gaming websites and services and share the group with your gamer friends. You can always check your friends' gaming group and find out if they added some new and exciting gaming websites and easily save it to your own Wibki.
Metacritic has been a gamer's best friend since 1999 by aggregating review scores from the many gaming publications into a single place (and score). Covering games, movies, music and even TV shows Metacritic helps you make decisions before you buy.
In addition to press reviews you'll also be able to read user reviews with popular games receiving thousands of votes.
The Wikipedia of gaming and also home to plenty of gaming journalism is Giant Bomb. Allowing you to search their wiki by game, characters, people, franchises, platforms and more it's easy to find information on anything gaming related.
As a wiki though it isn't all about finding information with plenty of room to contribute your own knowledge to Giant Bomb if you wish. With a podcast, videos and forum rounding out the Giant Bomb experience it's worth keeping handy as a gaming hub that does it all.
Raptr is a fast growing gaming community that has been around since 2008. Starting out as a social networking meets instant messenger website the offerings of Raptr have continued to expand over time.
In its current state Raptr fills the gap of achievement tracker, in-game overlay, game statistics and more. It's a great place to meet people based on the games that they play if you're short on friends in your favourite game.
Tackling the PC gaming market from a more interesting angle than most is the Rock, Paper, Shotgun blog. Focusing on major releases and covering plenty of indie news it's unique vibe and writing style is one that all PC gamers should have bookmarked to their Wibki.
There are plenty of hidden Easter eggs in gaming and Did You Know Gaming brings them to the frontline in video and image format. Playing on human curiosity it is no wonder that Did You Know Gaming now commands a YouTube channel of over a million strong.
With themed videos covering all the hidden facts in your favourite games like Minecraft, Skyrim, Team Fortress 2, Maria, Pokemon and many more you'll be surprised about all the hidden facts that you never knew about.
There are no shortage of game review websites out there but if you want something that offers everything in a single place IGN is one that you should definitely have bookmarked. Offering high quality news and reviews for all the major platforms IGN is perfect for multi-platform gamers wanting all their news from a single source.
With new articles being published every hour there is always new content on IGN just waiting for you to read, ensuring that you'll never be out of the loop.
If you prefer free to play online games then you'll want to spend your time on Kongregate, one of the leaders in online flash based gaming. With thousands and thousands of games covering all genres it's the number one place on the web for both developers and fans of online games.
Throwing in community elements with an active discussion forum and achievements Kongregate is definitely a website that any online gaming fan should been a member of.
Have you ever wondered how much you've spent on Steam games or how many hours you've committed to your favourite games? SteamGauge summarises all this information from your Steam account based on your user ID.
You're sure to be surprised at just how many hours (and dollars) you've spent building up your gaming collection.
One of the most respected names in the gaming journalism market is definitely Eurogamer. Covering reviews for all platforms, plenty of news pieces, previews and more it's a great place for your gaming content needs.
The amount of video content that Eurogamer produces is definitely one of its strong points, making it perfectly suited to gamers that prefer to absorb content in video format.
If you game on an Xbox console and love to chase down achievements Xbox Achievements is one website you'll want to be visiting regularly. With helpful tips and tricks on unlocking all the achievements there is no excuse not to get maximum achievement points in your favourite game.
In addition to achievement tips you'll find a highly active forum, reviews, previews and even interviews for all things Xbox.
Allowing you buy games and help charity at the same time is the Humble Bundle. Every few weeks a new bundle is offered through the site, with customers able to pay what they want to get their hands on the collection of games.  To encourage you to pay a fair price you'll get extra goodies if you pay above the average.
With the option on purchase to select exactly how much you want the game developer, Humble Bundle and charity to receive you've got plenty control over where your hard earned dollars go.
Get one up on the competition by reading 1UP; your home for gaming cheats and tips submitted by other gamers. From actual game cheats like Pepperoni Pizza to well written FAQs and guides for all your favourites it's a great place to gain an edge or share your knowledge with people that will appreciate it.
Just like other gaming publications out there you'll also find reviews and previews coverage offering another location for you to get your fix of gaming news.
The sister website of Xbox Achievements is the home for gamers that would rather call their PlayStation console home. With a similar setup to Xbox Achievements you'll find all the help you need to claim the trophies that still allude you.
The news, reviews, previews and guides are also there to ensure PlayStation fans stay updated on the latest happenings related to their favourite console.
Most notably known as the home of Zero Punctuation, The Escapist covers gaming in all forms from previews to coverage of the industry and culture. It's also the go to place for a number of popular video game related comics.
With the rise of mobile gaming TouchArcade stands tall ahead of the other publications in this space. While you'll find the usual reviews you'll also enjoy a podcast, active forums and plenty of features.
What helps separate TouchArcade from other options though is the watchlist which makes it easier to keep track of release dates for apps that interest you (also available in app form).
If you love stats and numbers you'll be able to spend plenty of hours searching through what VGChartz has to offer. With lists covering sale figures for software and hardware there is plenty of data to dig through and analyse.
If you're more interested in the development side of video games you'll want to make sure that Gameustra is sitting in your bookmarks. Covering the art and business behind making games it gives plenty of insight into the industry that captures millions and perfect for those that are either curious about the industry or developing their own games.
There are plenty of gamers out there on a budget and stretching your dollars for the maximum number of games possible is always a challenge. Cheap Ass Gamer is great if you fall into this category by helping you stay on top of deals thanks to user submissions. You'll also find the Price Tracker an invaluable resource to ensure you don't overpay for your next game purchase.