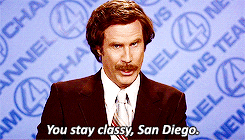 Break out of your old habits and find new ways to consume news and information online with these 10 News and Culture sites. These top 10 sites have been hand-selected as the best news outlets, digital magazines and photojournalism sites to help you start thinking and reading differently in 2015.
Extra, Extra, Read All About It!
The web has made news media nearly ubiquitous. Almost every newsworthy event or issue can be reported, discussed and analyzed by a global community of readers and writers in real time. Social media platforms like Twitter give individuals the power to document events from a firsthand perspective as they're occurring, to unite social movements under one common hashtag.
#News is Everywhere
Despite the myriad of options for consuming news and culture online, it's far too common for readers to fall into the trap of frequenting only a few of the most popular, traditional media sources. If you're in England, that might mean the BBC. If you're in the United States, it means CNN, MSNBC or Fox News. No matter where you're located, it can be difficult to break your trend of getting your news and culture from the same few places.
CNN is Old News
In order to help you change those habits and start frequenting sites that offer a different, unique perspective on global events in the new year, we've compiled a list of the web's top 10 News & Culture sites. Some of these sites — like Vox — offer a regularly updated stream of articles to help you better understand the news that's occurring on a daily basis. Others — like Nautilus and Unmapped — are published less frequently but delve more deeply into a single topic or theme. Some of the sites publish photographs, and others get you out into the world to experience culture firsthand. All of them are intended to help you think differently about the news and culture taking place all around us.
VII features the work of 20 of the world's most talented and acclaimed photojournalists. The site contains archives of more than 100,000 images from around the globe, using images that have been published in magazines like National Geographic and Time. Many of the photos have also been featured in museums and international art festivals. Each of the 20 VII photographers has his or her own page on VII's site with a list of images that are free for visitors to browse. Photographs are also sorted by topic under the tab "Issues In The News," so you can view collections of images from "Arab Protests" or "Financial Crisis." The photographs hosted by VII reveal much about humanity and how we are living and responding to events around the world. It's not a news site in the traditional sense, but you know what they say about a picture being worth a thousand words.
Vox claims to have one simple mission: to explain the news. It accomplishes that somewhat difficult goal by covering a wide-range of topics, from international politics to business and technology and arts and entertainment. Any newsworthy item that's trending around the web is likely to be explored in-depth on Vox's platform, which uses a conversational editorial style that's well-suited for the digital age. In an online news landscape that's far-too-often dominated by sensationalist mainstream media companies like MSNBC, CNN or Fox News or dumbed-down, listicle / gif-based sites like Buzzfeed, Vox is a rarity. The site offers honest reporting and thought-provoking analysis on multiple subjects, and it's worth adding to your Wibki so that you remember to check it (and avoid those aforementioned sites) on a daily basis.
Worldcrunch is one of the most important online journalistic pursuits for English-language audiences. The site selects the best content from top foreign-language media outlets, translates the stories to English and edits them for clarity. This offers an opportunity for English-speakers to gain insight into the local news stories that were previously shut off to them. Given the typically close-minded nature of the English-language news media, this offers a refreshing outlet for those looking for a new perspective. It also creates a valuable resource for making the world more connected and understanding of the issues impacting various countries and regions around the globe. The site's not perfect — stories are only translated to English, for instance — but it does have bold intentions of uniting the world through news. As its tagline states, "all news is global."
The Mighty is a news outlet for audiences looking for inspiring stories about individuals overcoming disease and other forms of adversity. The content varies in style and length — some are short posts, some are simply videos, and some are longer, more in-depth pieces — but all are well-written by a strong editorial staff. Each of the posts also offers a story about a family, individual or community overcoming one of the many obstacles that life has thrown in their path. It's intended to be an uplifting media outlet, providing stories of reassuring hope for those that need it most. The authors still explore a wide range of topics and opinions while staying within those parameters, guaranteeing an emotionally-charged and heartwarming reading experience.
Prismatic helps you stay on top of news and culture by narrowing coverage down to your own extremely specific interests. The mobile app (as well as its browser equivalent) features over 10,000 topics, which are as broad as "Music" and as specific as "Yves Saint Laurent." Whatever your interested in, Prismatic helps you stay up-to-date on the latest news and stories by sourcing content directly from the web. The app provides you with content on a regular basis, providing text and images within the app as well as external links for further exploration. Prismatic also goes beyond most news and culture sites by integrating a social aspect, allowing users to create profiles and connect with each other over shared interests. The features that accompany this social aspect let you delve more deeply into the topics that interest you most. As a recommendation service and a tool for discovering new information about the things you love, Prismatic is one of the best apps available.
Nautilus is a digital science magazine published on a monthly basis. The magazine covers a new, broad topic each month, getting authors and scientists to weigh in on specific issues with their own unique perspectives. New stories are actually added on a weekly basis, in the form of "chapters" that comprise the entire, monthly issue. The issues are entirely free, but the articles are well-researched, well-written and published in a visually-appealing manner comparable to many magazines that can be found on your local news stand. The articles consist of talks with professors, profiles of scientific topics like Artificial Intelligence, informative video interviews, and everything in between. Nautilus is truly one of the best and most easily accessible science magazines available online.
Lifetramp isn't a news site, but it does offer an opportunity to connect with your city's culture while discovering new hobbies and interests. The site links people with mentors, allowing them to learn about a new career or lifestyle for a day. As much as you can learn about culture from reading about it online, nothing can replicate the experience of actually doing something. Lifetramp gets you doing things — whether you want to work with a bag designer in Tallin, Estonia or a mechanical engineer in Munich, Germany. There are mentors in cities and countries throughout the world that are willing to host you at their workplace for a day, and the only suggested payment is the price of lunch. It's an ideal platform to meet new people, learn interesting skills or hobbies while expanding your own knowledge of the city around you and the culture within it.
Daylight contains collections of photographs organized around particular themes and topics. The site hosts several different "stories," and each contains a combination of digital images and the written word. The guidelines for what's published on Daylight are loose, as some of the articles are journalistic, some are essays and some are simply interviews. The entire project is the digital extension of the photography book publishing company Daylight Books, and the digital photographs are held to the same standard of quality as the ones found in those collections. The stories cover a wide range of topics and explore unpredictable themes, but there are always compelling photographs to accompany them.
Like the traditional news companies, sports coverage is often limited to just a few, dominating media outlets. In the United States and several other countries, this means ESPN. It can be difficult to find coverage or analysis that's not owned or operated in some aspect by that media entity. GiveMeSport is one of the best online alternatives to major sports media. In many ways, the site is better. It covers practically every sport and league in existence, including "fake" leagues like the WWE. Some of the articles are also accompanied by short videos featuring members of the GiveMeSport staff. It's almost unbelievable how much content GiveMeSport offers, as its editorial staff provides a nearly constant feed of news covering all sports and professional leagues.
Unmapped is an online travel magazine dedicated to covering the places that are most often ignored by the traditional travel-writing industry. Similar to Nautilus, Unmapped is published in the traditional magazine format. Stories are made available only after an entire "issue" has been published. This allows Unmapped's writers to better explore each issue's topic from multiple perspectives. There are typically only about five articles per issue (as well as a letter from the editor), but each is lengthy and informative and makes great use of maps and other visual technology. With a focus on history and events as well as coverage of travel destinations, Unmapped offers much more than most travel publications.