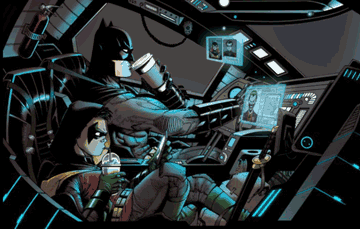 Find the 10 best sites for the times you're wondering what to do when bored. These top 10 cool sites for your coffee break will make sure you maximize your time wasting!
The Best Sites for Your 2015 Coffee Breaks!
A coffee break is an essential part of any day. Depending on your level of caffeine intake, multiple coffee breaks can be essential parts of every day.
Whether you're taking a break from work or school or whatever's occupying your mind on a daily basis, how you spend that time is an important decision. Even while you're taking a break, you could be learning a new language.
You could be looking up famous quotes to impress your boss or inspire your team. You could be zoning out and playing a game. The options are endless.
These are the best sites that fulfill any and all of your coffee break needs. The list of sites was determined by voters on All My Faves, selected from a list of sites that were featured as best sites of the week at some point during 2014. Now that 2015 has arrived, you can start wasting your time during breaks more efficiently.
Useful Science offers short facts and tidbits of information about science that can be practically applied to everyday life. The site organizes this information into categories like Creativity, Education, Fitness and Happiness. Each fact is accompanied by a source that leads to a more in-depth exploration of the topic. There are facts about specific studies like "The mere presence of a cell phone, whether or not it was used, decreased people's performance on tasks that involved attention and cognitive processing." There are also facts about science news like "Graphene, a thin layer of carbon, could make a better bullet-proof armor." The site offers an awesome way to consume large amounts of scientific facts that can be brought up in conversation, applied in daily life, or used to expand your own knowledge.
Ba Ba Dum
Ba Ba Dum makes learning a new language easy and fun. The site offers instruction in 13 languages, all of which use the same teaching platform. That platform will be familiar to those that have used applications such as Rosetta Stone, as users are typically given four pictures or four words and are asked to choose which corresponds to the correct answer. Ba Ba Dum greatly expanded its platform since we first reviewed the site in February 2014, adding languages like Greek and Swedish as well as additional vocabulary words. The site has evolved into one of the best options for those looking for a free and fun way to learn or expand their knowledge of a new language.
Smarty Pins uses Google Maps technology to challenge users to geography-based trivia questions. The app asks questions about a variety of topics across multiple categories, from History to Entertainment. The correct response to each question is a specific city or location, and the way you answer is by dragging the Google Maps pin to the corresponding place. If you place the pin in the correct city, then there's no form of penalty and you might even win some bonus points. Points are awarded in the form of "Miles," which you lose as the game progresses. Miles are subtracted based on how many miles away from the correct answer your pin is placed. When your mile counter reaches zero, the game is over. It's an addicting and often frustrating game, especially when your pin is placed close to the correct location but not exactly on it. For geography and trivia buffs alike, Google Maps has created an incredibly enjoyable, unique game.
NeonMob is an online marketplace for collectors and traders of digital art. The site mimics the world of traditional art, treating digital files like one-of-a-kind pieces that can be purchased, displayed and exchanged. Each piece of art contains a number indicating its one-of-a-kind status, but there's also the opportunity to buy in bulk packs from certain artists or styles. Collecting art, comparing sets and trading for the pieces that you need is as entertaining a pastime in the digital world as it is in the traditional art world. The platform also allows digital artists the opportunity to sell their art to an audience of collectors, so it's an important, active online art community.
Wait But Why is the brainchild of siblings Tim and Jordan Urban. It contains weekly posts written by Tim, and the topic is whatever happens to be on his mind at that time. There's a distinct editorial style as well as a consistent approach to the accompanying art and imagery, and the tone is approachable yet informative and interesting. One of the more recent posts, for instance, ponders which people and personalities from our current era will be universally known in the year 4015 (Tim thinks Einstein, Edison and Elvis, amongst others). The posts are always about something new, but they're always enjoyable.
Honest Slogans is a Tumblr-hosted blog created by digital artist Clif Dickens. The artist posts fake ads for real companies, with the intention of saying "what people really think" about those items. One of Dickens' fake ads for Levi's, for instance, includes the slogan "Wearable Napkins." A North Face ad of his reads "for outdoor adventures across school campus." Dickens doesn't update the posts on a regular basis, opting instead to take his time and treat the web to a carefully-constructed picture every couple weeks or so. His observations about companies are typically true, and he executes the punchlines in a hilarious way.
Quotery is the ultimate destination for quotes of all types. The site allows users to discover famous quotes, start a collection of favorites or share quotes with friends. There are more than 125,000 quotes hosted on the site (a drastic improvement from the 10,000 quotes the site hosted when we first covered it in April 2014). Quotes are organized in a variety of ways — by author, pictures, list, or topics. You can also search or submit a particular quote if there's something you have in mind. It's not the only site on the web that offers a comprehensive list of famous quotes, but it's definitely the most well-organized and easiest to use. Maintaining a collection of quotes or browsing through for inspiration is an ideal way to spend any coffee break.
Somewhere introduces people to interesting places around the world via randomly-generated Instagram images. The site displays only one image at a time, typically of a specific place or location that was captured by an Instagram user somewhere in the world. The image is always accompanied by a short paragraph of information, explaining what can be viewed in the photograph as well as where the image was taken. Visitors to the site can then simply click the "somewhere else" button to generate a new image. It's an intriguing way to learn about cool places through the eyes of regular Instagram users taking pictures around the world.
Spartans Vs. Hipsters is a game that allows people to live out their ultimate fantasy: destroying all of the hipsters in the world. The game, which was created by epic.net, hasn't lost its fun since it was launched on the site in April 2014. The controls are simple — move your Spartan character with the arrow keys and fire at the hipsters with the space bar. You can also use your smartphone as a controller, an interesting approach to playing without actually changing the gameplay. There's also the opportunity to invite your friends to join you on the battlefield in order to ensure that all of those pesky hipsters are properly eradicated.
Travel By Drone allows people to experience amazing aerial views of locations around the world that were captured on video by drones. Anyone with a drone camera can upload videos to the site, tagging them by location on the Google Map that displays on the site's homepage. Other users can then watch the footage by clicking on a particular location. Most of the videos have been uploaded to YouTube, but they play back from within the Travel By Drone site. Each of the videos provides a perspective that would be nearly impossible to obtain without drone technology. All of the videos are also approved by the site's staff before they go live, so users can be certain that all of the guidelines are being followed. It's a cool way to document a growing community of drone videographers while enjoying their unique work of landscapes and interesting places around the globe.